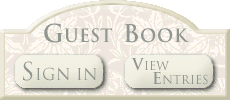 Frank  Tiffany

117 Tiffany Road 

Norwich, NY 13815

Our farm is located in the rolling hills of central New York. The Tiffany family has owned this 100 acre farm for four generations.  The farm was primarily a dairy farm.  In the early days Hops grew on the hillsides now occupied by our magnificent Dorset Horns.

We are every proud of the fact that we continue to build a genetic base that carries the characteristics that make the Horned Dorsets so very special.

Thank you for visiting our site.  We hope you will return soon!

 Dutchess County Fair Supreme Champion Ram

 Champion Horned Dorset Ram at the Dutchess County Fair.